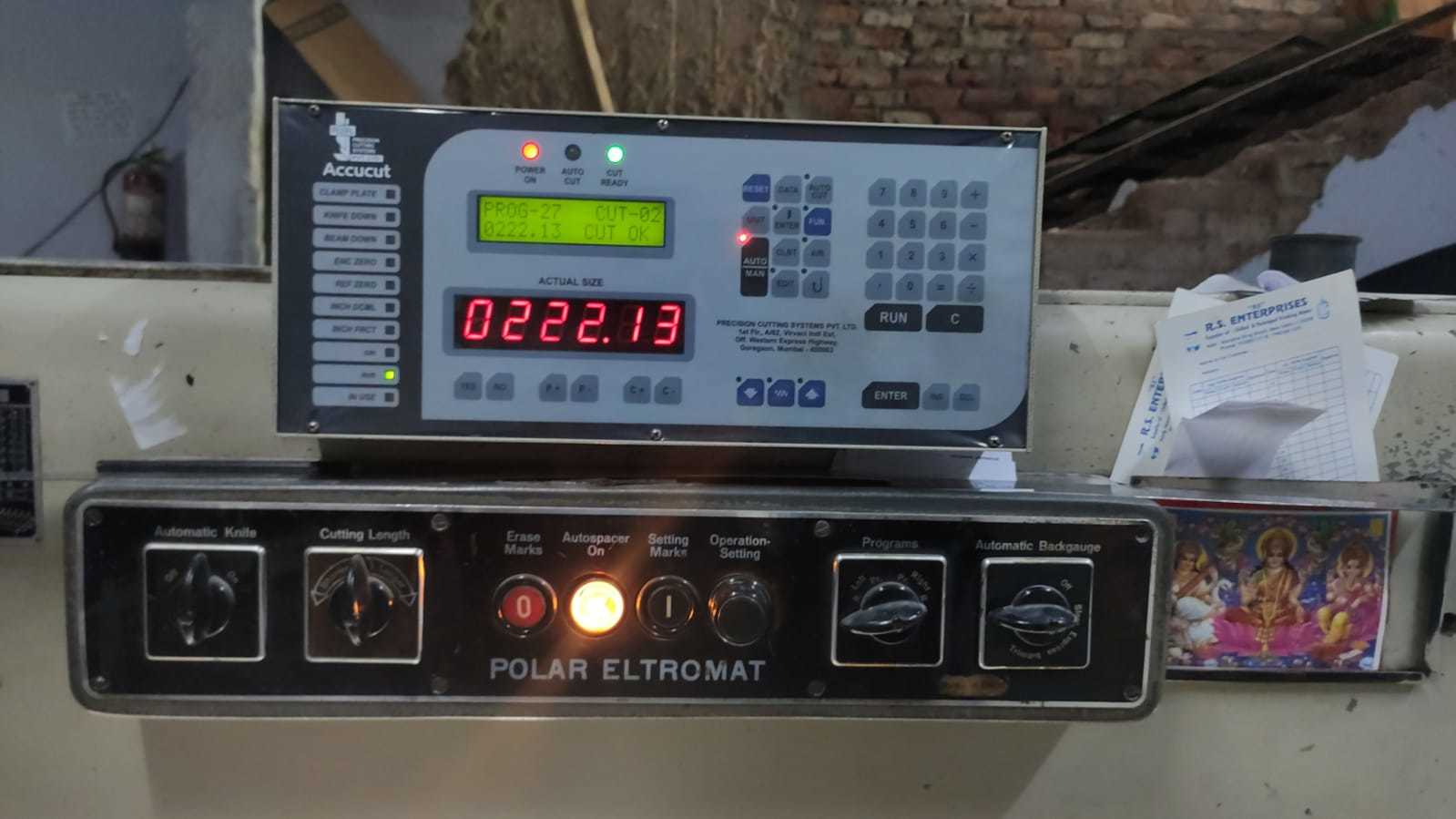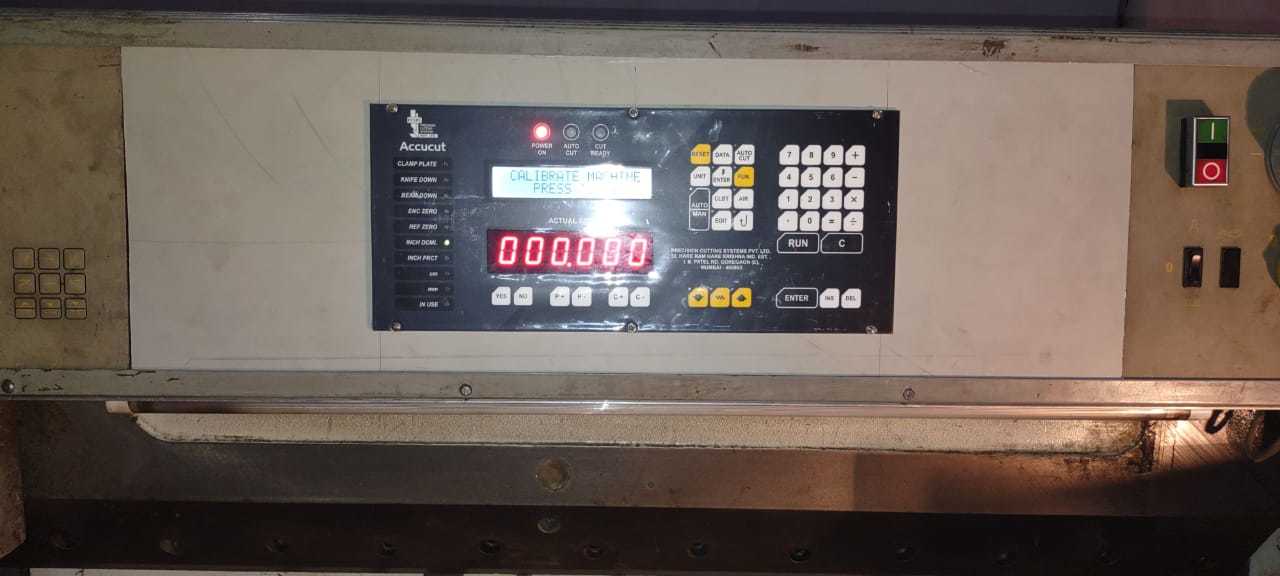 Product Description
Accucut Cutting MachineProgram :
Accucut isbrand name for our product which is used for paper cutting machine program.
Accucut is easy to operate and understanding & alsoAccucut is very operator friendly program and it gives best result.
Accucut was developed to help the rid the printingindustry of its complete dependence on the competence of the skilled worker itemployed. It was craftsmanship of the worker that decided the fate of thecutting accuracy & even a trivial fault could trip the functioning of animportant machine.
Accucut which is known as paper cutting machine program.
This tiny giant injected a new life into these cuttingmachines enabling the users to compete with the best in the industry & allthis coming at a small additional cost.
Accucut was developed to helprid of the printing industry of its complete dependence on the competence ofthe skilled worker it employed.
On any type of Polar GullotinePaper cutting machine ACCUCUT can be installed.
Â
OPERATING EASE: - The system automatically pushes the pile of paper enabling the operator topick the paper stacks effortlessly.
A/C FREEOPERAITONS : Accucut's sturdiness & ruggedness makes it immune toclimatic variances for working 24x7 & 365 days without need of air –conditioning.
BUIL IN STABILIZER:Power cuts have always been a stumbling block in the path of optimumperformance. Our built –in- stabilizers make operations trouble free.
AMAZAINGLY HIGHPRODUCTIVITY: The feature rich products has the capacity to upgradeproduction by an amazing 250%. This is has been proven over the span of 20years.
MAINTENANCE: Oursystems are virtually trouble free and in any case solutions are just a phonecall away.
PRECISION CUTTING SYSTEMS PRIVATE LIMITED
Other Products in 'Inspection System' category